Green Power Certificate
Green Power Certificate
・We at JE Wind as an authorized issuer of "Green Power Certificate" can support businesses of our customers who endeavors in their activities of neutral emissions trading.
・We in a fair position can issue the certificate to our customers who are confirmed by us to have met the standards of certain specific requirements (for their power generator equipment) in their actually generating electricity.
・Based on the concept of green power mentioned above, we are also the issuer of the "Green Heat Value Certificate System".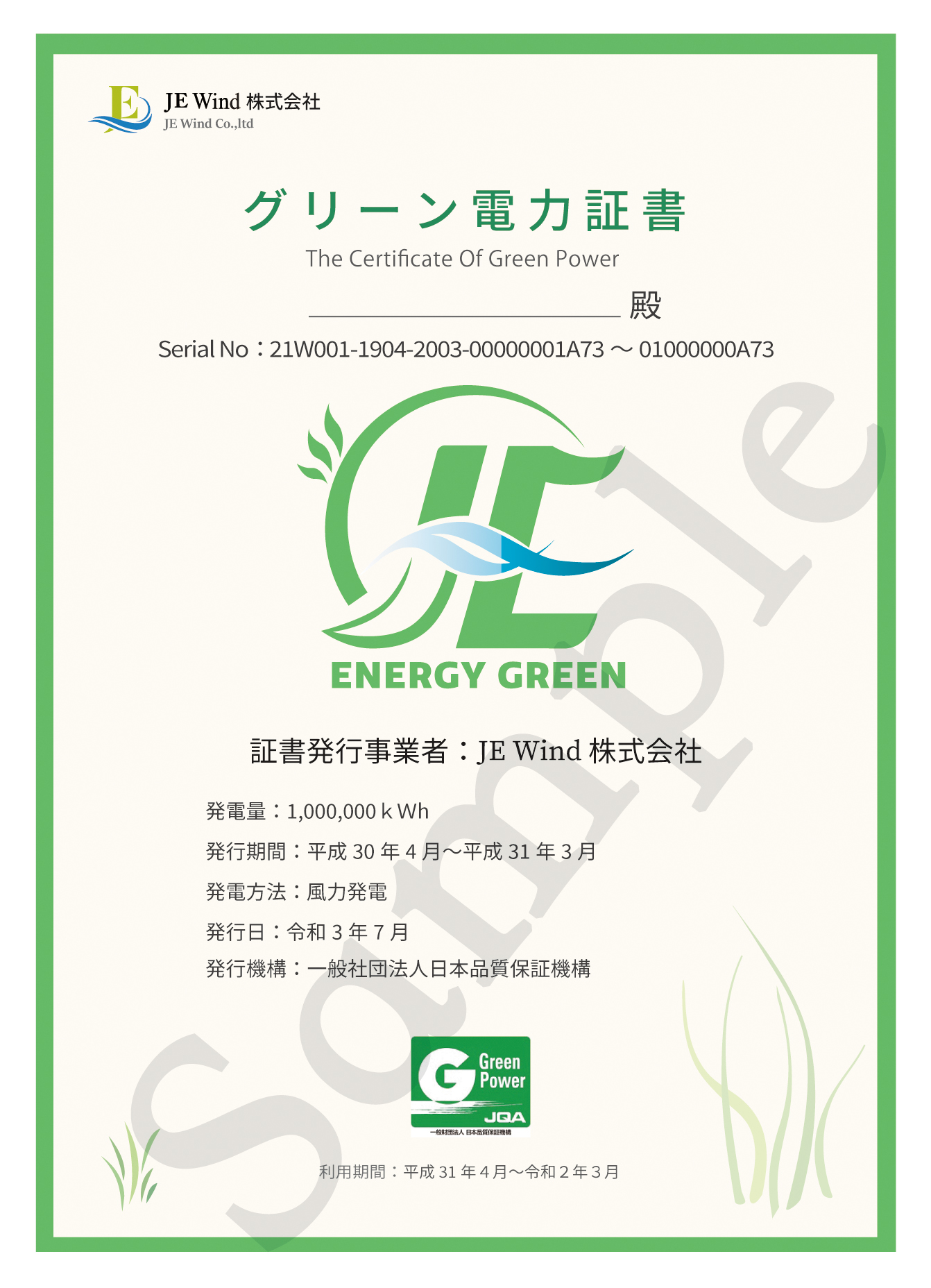 Benefits of introducing wind power generators
・The "Green Power Certificate" is a proof of your holding of environmental value generated by renewable energy, and it generates and holds economic value in itself.
・Not only your revenues from selling electricity generated by wind power generators, but also "Green Power Certificate" can be sellable.
Benefits to consumers who require Green Power Certificates
・This certificate can be used as a Japanese domestically-certified emission reduction criterion based on the calculations, reporting, and publications of the resultant reduction rate in accordance with the Law Concerning the Promotion of the Measures to Cope with Global Warming.
・It can also be used as a credit in the carbon offset system using CFP.
・It can make an appeal to ESG investors as initiatives for environmental consideration.