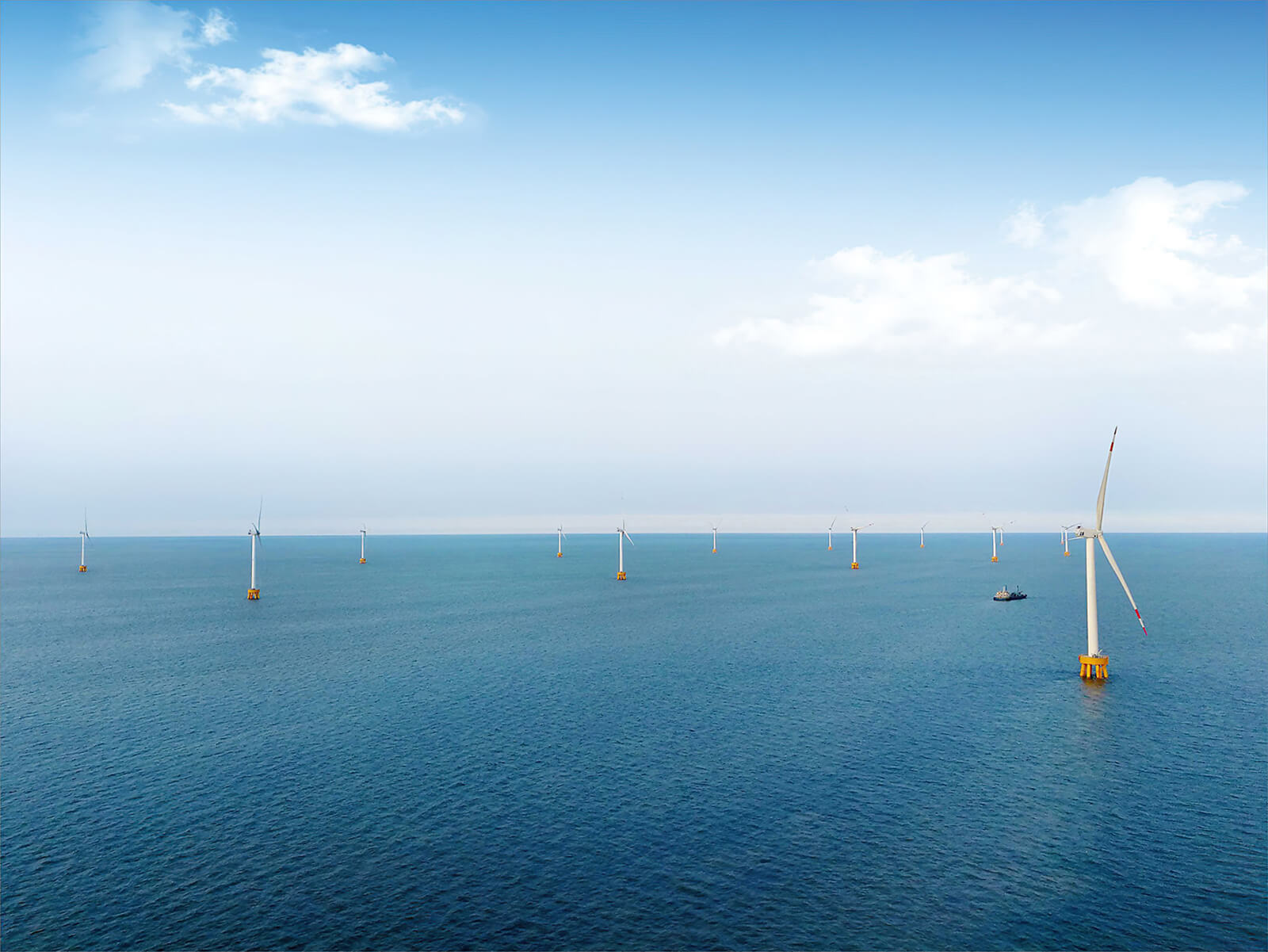 JE Wind Turbines
JE 8.X/10.X MW
Features
・It is equipped with highly reliable spindle support system, new transmission structure, etc.
・We have carried out simulations by using the technology of big data analysis in order to solve technical issues such as blade length extension, gearboxes that transmit large torque, and designing, manufacturing, system constructions, and transportation of large-capacity generators.
・By utilizing one of the world's longest carbon fiber blades that we make, our turbine system can capture more wind energy, while it also reduces the weight of the blade and provides an optimal match between blade and power unit.
・Optimal support with shaft bearings improves its load bearing capacity and it also reduces the burden load on gearboxes.
・Integrated design of the gearbox and generator makes the structure compact and reduces costs.
Safety
・Our optimal placement design of the nacelle enables a high antiseptic performance and excellent maintainability.
・We also applied intelligent technologies and big data technologies.
・Also, equipped with helicopter platforms that reduce impacts on the marine environment.
Reliability
・We inherit the high-speed drive train technology of offshore wind power generation that achieves the reliable and stable drive system.
・The gearbox and generator have a combined design that is easy to disassemble, making the structure compact and ensuring high reliability.
・Advanced design with high power density and low average cost.
・Application of independent variable pitch technology absorbs more wind energy while reducing overall burden load, resulting in higher economy.