A floating offshore wind turbine is a type of offshore wind turbine that is installed on a floating structure floating on the sea. The floating structure is made of concrete or steel and is designed to be anchored to the seabed with mooring ropes to prevent it from drifting. Our company has been conducting researches and developments on floating offshore wind turbines, and has already carried out actual demonstrations by using the whole real working set of this system.
The overall structure of our "floating offshore wind power generation system" consists of the three different systems as follows
Wind power generation units 5MW/6MW/8MW/10MW unit
Floating platform Consists of three cylindrical main floating bodies connected together in a frame structure. The main unit consists of a float, ballast tanks and balance boards.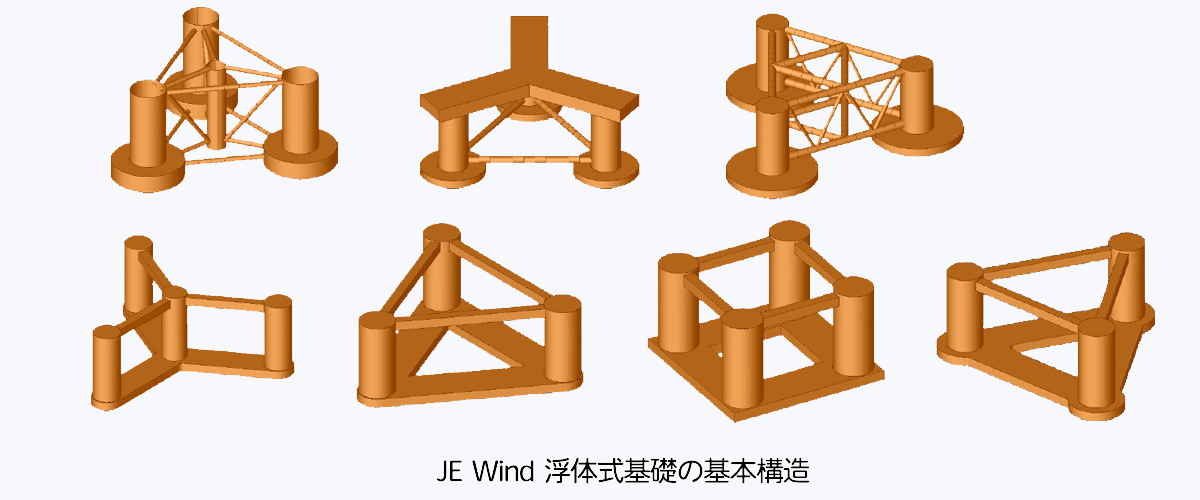 Mooring system The weight is installed vertically on the mooring cable to increase the tension of the cable and it increases the rigidity of the floating structure.