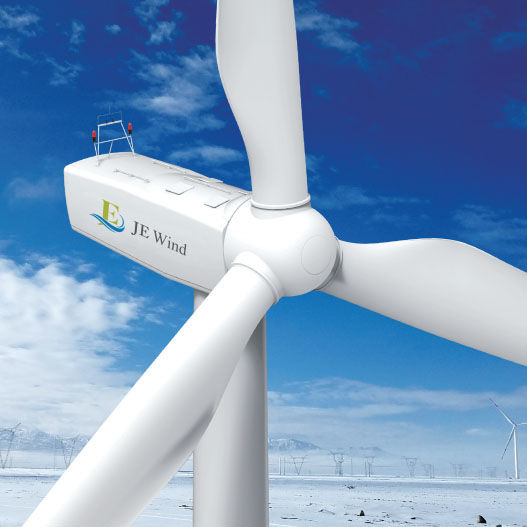 JE Wind Turbines
JE 2.X MW
Trusted by customers
・A number of overseas achievements.
・Japan's only type-certified 2 MW unit as of 2020.
・This machine meets the low noise standard and is suitable to operate in various harsh environments such as windblown dust, salt damage, freezing, thunderstorms, low temperatures, high temperatures, and also under any climates/weathers of plain fields and mountains.
・Multi-sensor AI control enables optimal matching between the operating state of the unit and the environmental conditions.
Features
・System adaptability, high-quality electricity power, and complying with FRT requirements.
・We will cooperate with carriers with our proven track records in Japan to ensure safe and secure transportation.
・Our skilled technology for high quality and maintenance.
・Can deliver one unit as the minimum quantity
・The wind receiving area is more than 6.7m2/kW, and the power generation in the wind speed zone of 5 -10 m/s is high.
Safety
・We have measured data backed by a number of achievements.
・Although our units experienced major typhoons in 2014, 2015, and 2018, those were not damaged and secured high durability.