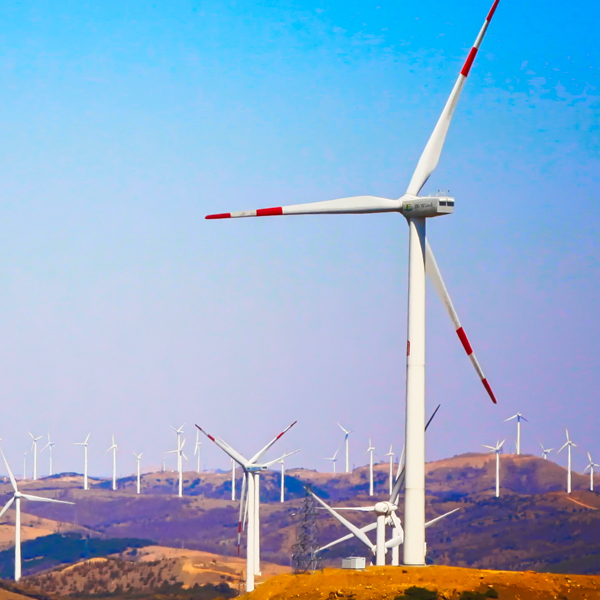 JE Wind Turbines
JE 2.X MW
Trustworthiness
・Many achievements in overseas countries.
・Type certification obtained.
・This product meets the low noise standard and is suitable for various environments such as wind dust, salt damage risks, freezing, thunderstorms, low temperatures, high temperatures, plains and mountain areas.
・Multi-sensor AI controller system enables optimal matching between unit operating conditions and environmental conditions.
Features
・High system adaptability and electricity power quality that meet FRT requirementsSystem adaptability, high-quality electricity power, and complying with FRT requirements.
・Safe and reliable transportation in cooperation with proven-good transportation companies in Japan.
・Actualizing high-quality constructions and maintenances through skilled techniques.
・Even if the required order quantity is only one unit, we sill deliver it to the customer.
Safety
・We use the real data proven by a large number of actual operation results for safety.
・Although our turbines experienced large typhoons in years 2014, 2015, and 2018, they were not damaged and maintained high durability.